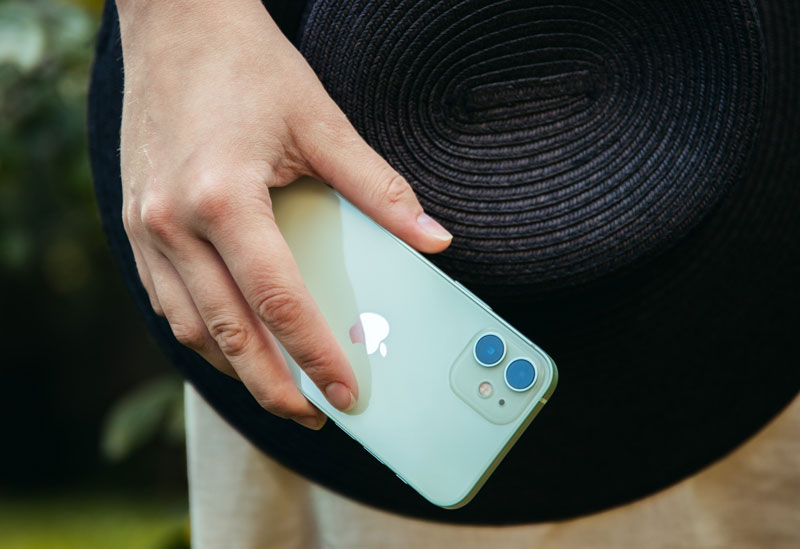 Fashion affects everyone. No matter how independent of fashion trends we want to feel, fashion determines everything whether you like it or not – from the style of your dress to the lifestyle in general. Smartphones are an integral part of today's lifestyle, and this world also has its own fashion trends. It is true that unlike clothing fashion, smartphone accessories also offer impressive functionality. Keeping track of all the fashion trends is neither easy nor necessary, but some accessories can prove to be really useful.
Cover and safety glass – aesthetically pleasing and safe
What was once a modern innovation is now a classic of the genre. The cover and protective glass protecting the smartphone from shocks, scratches, moisture and other adverse external conditions, have become almost common accessories and are often bought together with the smartphone. While seriously performing their function, these accessories tend to be of the shortest duration, so the beginning of a new season is the right time to buy a new, stylish outfit for your smartphone. And why should it always be prêt à porter? Choose haute couture: you can even buy wallets from brands such as Guess, iDeal of Sweden, Ted Baker or Karl Lagerfeld.
Smart tracker – a small navigation system
This is an irreplaceable assistant for the forgetful and oblivious ones. The Apple Airtag smart tracker shows you in the mobile app where, for example, your wallet or keys are. Attach a smart transmitter to the keys or put it in your wallet, and you will always see in the mobile app where they are. The app will take you step by step to the right place – just like a navigation system. When you're close, have the transmitter speaker sing to make it easy to find it by sound. The waterproof AirTag can be placed in pendants of various colours and materials to suit your clothes or mood. The battery lasts for more than a year and is easily replaceable.
Extra charging battery – to stay mobile even in the desert
The extra charging battery, also known as the "power bank", gives freedom to those who are always on the move, but want to stay within reach even if there is no electrical outlet nearby. Namely, it is a portable socket that stores a certain amount of energy during the charging process, which can then be transferred to other devices using a USB cable. The capacity of the extra charging battery is measured in mAh or milliamp hours. The higher the number, the larger the capacity of the device, the less it needs to be charged, and you can charge, for example, your smartphone more times. One phone needs about 5000 mAh to be fully charged. The extra charging battery can be taken anywhere, even to the deepest forest or in the vastest desert. Just remember that when traveling by plane, a charging battery may only be carried in hand luggage!
Data cables – telephone "vascular system"
If we have already started to talk about USB cables, it is worth reminding that data cables are also an important accessory for smartphones, which help to connect the phone to both the charger and the computer and other devices. You may have to change the cable very regularly – they tend to break in constantly folding parts, and what is not at all stylish is to walk around with a phone charger wrapped in several layers of insulating tape. When buying a cable, pay attention to its caps – different brands and sometimes even different smartphone models can have different sockets within one brand; nor do all cables have USB at one end. At the same time, it must be acknowledged that cables are also the most annoying accessory for smartphones, whose main mission seems to be to crumble or tie in a knot on a regular basis. Read in the following paragraphs how to avoid it.
Wireless headphones – for quality music and conversations
The days with the hanging wires connecting the phone to the headphones are gone. Wireless headphones have become an obvious solution for those who often listen to music, work out with their favourite music or a virtual trainer and have long work or private conversations. The active noise cancelling systems built in the wireless headphones allow you to isolate yourself from unwanted background noise from the outside world and immerse yourself completely in the music or conversation. The best models, like the Galaxy Buds Pro, stop playing music when you're talking to someone you meet. Besides, for some models, the running time on a single charge has increased from a few hours to 11 hours, which allows you to spend the whole day with this reliable accessory.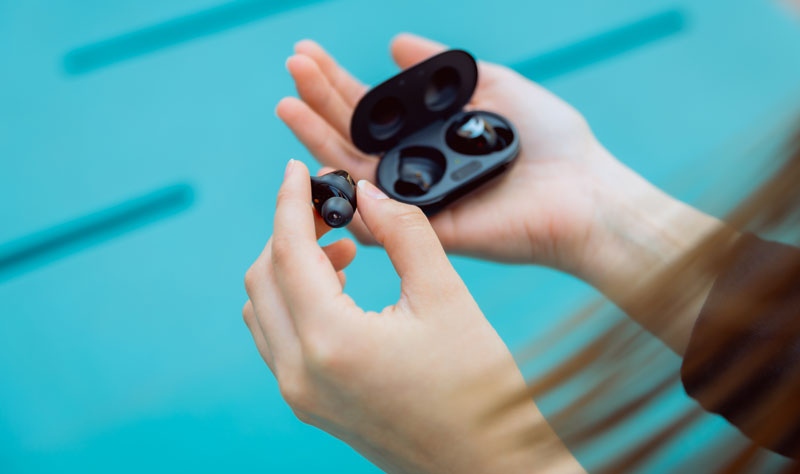 Chargers – to keep your smartphone powerful
Another way to avoid tangled wires is modern phone chargers. The classic desktop charger has a cord, although it is discreet and unobtrusive, and such a charger will allow the phone to self-respectfully restore the discharged battery to a vertical position, instead of dropping it somewhere near the socket and the mains charger. Take it a step further by getting rid of the cord with a wireless charger or charging station from both Apple and Samsung, which will give a second breath to a tired smartphone, smartwatch and headphones. If you travel regularly by car, it is definitely worth buying a car charger that will do the job while you are on the road, saving you time. It's a special adapter for a variety of smartphone models, but if you want to enjoy the benefits of ultra-fast charging, choose a brand of your phone, e.g. a Samsung car charger.
Smartphone tripod for sharp and vivid images
If you like to capture the brightest moments of your life and travel through your smartphone camera, you must have already experienced an unpleasant moment when a last-minute shaken hand spoils the best shot or the self-image becomes awkward, because there is really nowhere to put your phone. A tripod for photography will be a small contribution in terms of investment, but a great benefit for image quality. The modern design allows it to become a worthy element of the 21st century interior, but the functionality – to win the admiration of social network users as a masterful photographer. Try, for example, SELFIE RING TRIPOD.
Stylus – for notebook lovers
If there is a place in your heart for both modern and ancient, if you like to use smart devices, but at the same time appreciate how much fun the notebooks can bring, perhaps the most useful accessory will be a stylus – provided if your device supports such a solution. After all, writing with a stylus is simply more convenient than trying to hit the small print with your fingers at speed. The stylus is like a magic wand that can turn into any stationery – a pen, pencil, felt-tip pen or brush. Put it to use to quickly capture an idea, write a comment in a layout or presentation, draw a sketch. It responds to the strength of your touch to the finest nuance, so the drawn line will be just as thin or thick as intended. The styluses are offered by both Samsung and Apple, but a special extra is, for example, a cover with a built-in stylus, which fits comfortably into the groove provided.