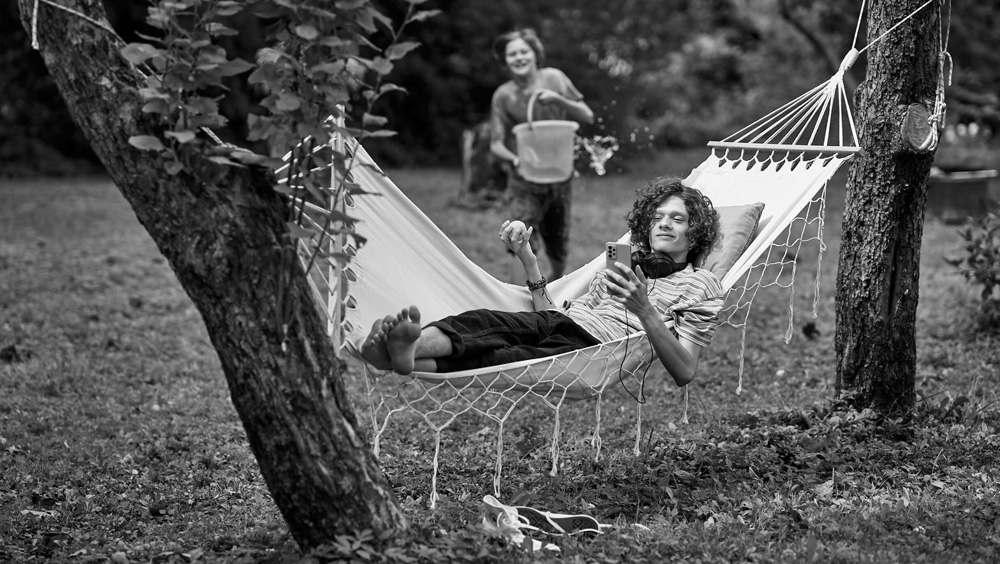 Quite often, starting the school is the time when parents decide that it is high time to also start using the first phone. While older children, adolescents and the youth may need a tablet or a laptop to complete school projects. The previous year when everyone studied remotely made us appreciate how useful these devices are for one's studies. Various goods that will help your children study can be purchased at LMT Customer Service Centers, as well as in our online store. What to buy as a back-to-school gift?
A smartphone (even a gently used one!)
There are shared opinions about having a phone during the primary school. Some believe that children should always have an opportunity to call parents and be reachable, while the others are convinced that it is just yet another nuisance that does not allow the child to be a child. However, sooner or later a smartphone becomes a must, e.g. to communicate with peers that is very important to children.
Unless you find that unacceptable, phones that just recently were the most stylish and to be honest also the most expensive can now be purchased for your student for buyer-friendly prices. Pre-owned phones also are a good alternative to new devices, in particular during the elementary school. While the child is still learning to use a smartphone, he/she does not need the most powerful camera or the largest display on the market. However, if that is important, you can easily find real gems in the pre-owned range that would make even adult users envious.
For example, Apple iPhone 8 64GB with resistant glass and aluminum waterproof body offers a large and fast 12MP image sensor, color filters and optic stabilization for photos and videos. It features a smart and powerful A11 Bionic quad-core processor that is 70% faster than its predecessors. This phone also offers a wireless charging option and enhanced reality on its Retina HD 4.7" display. But if you prefer Android OS, you will be happy with Samsung Galaxy S20 that features a brand new camera system with AI. It also boasts a 64MP camera and impressive resolution for easy processing, cropping or zooming the captured images. And the integrated sensor can capture more light and deliver vivid photos even in poor lighting conditions.
A laptop like mom's and dad's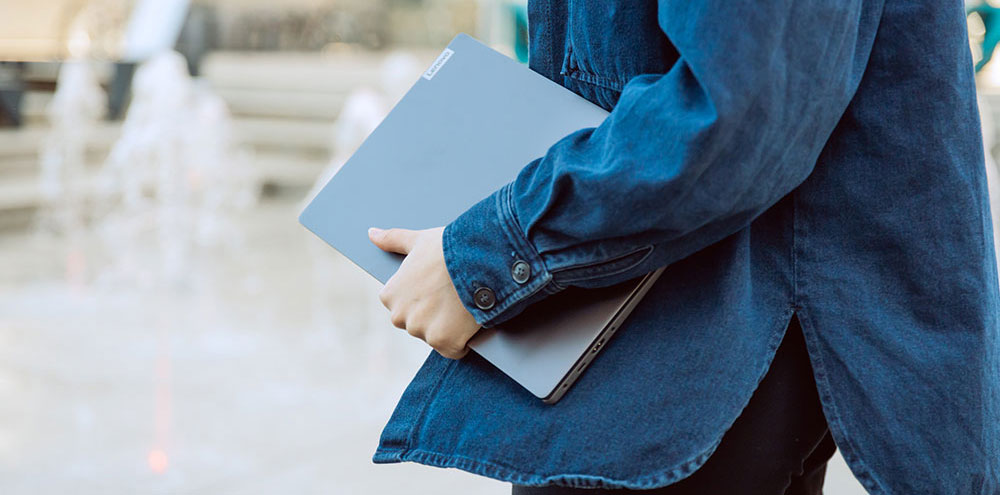 Light, compact, progressive and powerful... Any child's laptop should be like this to put it in the backpack and take along. Just choose the one you like: Apple, Acer, Lenovo, Asus or another as all of them have their unique strengths.
Compatibility of devices is one of the main criteria that should be taken into account. You will proceed much faster if you use both an Apple computer and an Apple smartphone. Or a Samsung smartphone together with a compatible computer. Compatibility is particularly important in the Apple ecosystem: so, if you decide that your child will use Apple, stick to that.
Of course, when you select a laptop you should also consider such parameters as size, weight, memory, specifications, etc. But note that both Windows 10 and MacBook offer a wide range of functions. The choice between the two is a matter of personal preference. Most probably, the parents already have their favorite brand and know what to recommend to their child.
Tablet: to always have what is important with you
Movies, photo processing, studies, work, games, reading, creative projects, notes... A tablet offers an all-in-one solution. It takes up less space and is lighter than a laptop: it is important considering the weight of a school backpack. And a tablet allows your child to do everything that may be required at school... Like doing the homework, performing online searches, preparing presentations and participating in online classes. To select a device for work or studies, the most important criteria are memory, operating speed and compatibility with other devices. Irrespective of whether you select Samsung, Apple, or another brand you buy an assistant for a variety of situations, so this decision demands careful consideration.
Before you purchase a tablet, please consider what other devices your child will use. For example, styluses and plug-in keyboards may become useful during work and studies. As tablets are often used as an alternative to a laptop, most tablet producers offer at least a couple of accessories that are perfectly compatible with the selected device, for example, Stylus Samsung Tab S7/S7+ S Pen. Moreover, the battery service life is also important. Most fully charged tablets work for 8-10 hours, while the most powerful models for up to 15 hours. The length of the battery life depends on what the tablet is used for, as well as its wear and tear. Also, if a tablet will be intensively used for a long time without access to the power supply, it is worth considering purchasing a portable battery pack.
Licensed software
Even the most expensive laptop cannot run without software. With just one purchase in our e-store you will be able to use the convenient and familiar Microsoft Word, Excel and PowerPoint software in your PC or Mac without any additional costs. The updated software are also customized to Windows 10 OS and off-line use. Besides, you can also get 60 days of free Microsoft Customer Service Support.
Protective accessories
Protection of your devices is very important, in particular, for the smallest users that are not only going to start the school, but also to receive their first phone. To make sure that the phone is safe even if it is dropped, a stylish phone case is a good solution: like something with flowers or kitties for the little princesses.
If you prefer a simple design, choose a protective glass or film: they are available at LMT Customer Service Centers and the online store. "Dress" your phone to ensure protection. A laptop or a tablet will also benefit from a case to protect the shiny body and display from impacts, scratches and humidity..
E-scooter for a fun drive to school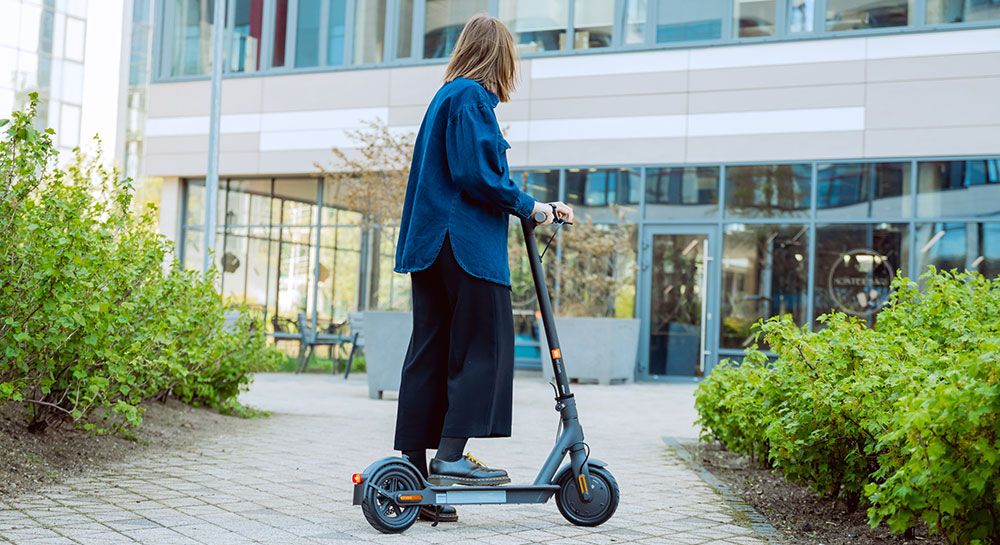 If you have a teen aged 14 and above who has a cyclist's license maybe it's high time for the first vehicle! The first scooter does not have to be very expensive or powerful. To learn the first driving skills, a simpler model will also suffice. One like Xiaomi e-scooter that offers a perfect combination of ideal practicality and stylish design. A 600W electric motor offers three speed modes: a pedestrian mode (up to 5 km/h) to move together with the pedestrian flow on the pavement, a standard mode (up to 20 km/h) and a sports mode (up to 25 km/h). The 474Wh battery safely integrated in its base holds enough energy for 45km of uninterrupted drive, and the kinetic energy recovery system adds additional miles from each braking and non-powered coasting. When your journey is over, it takes just 3 seconds to fold your electrical scooter for carrying along as it weighs just 14.2kg.
Before you purchase a scooter, make sure to discuss the road traffic rules and precautions with the young driver!