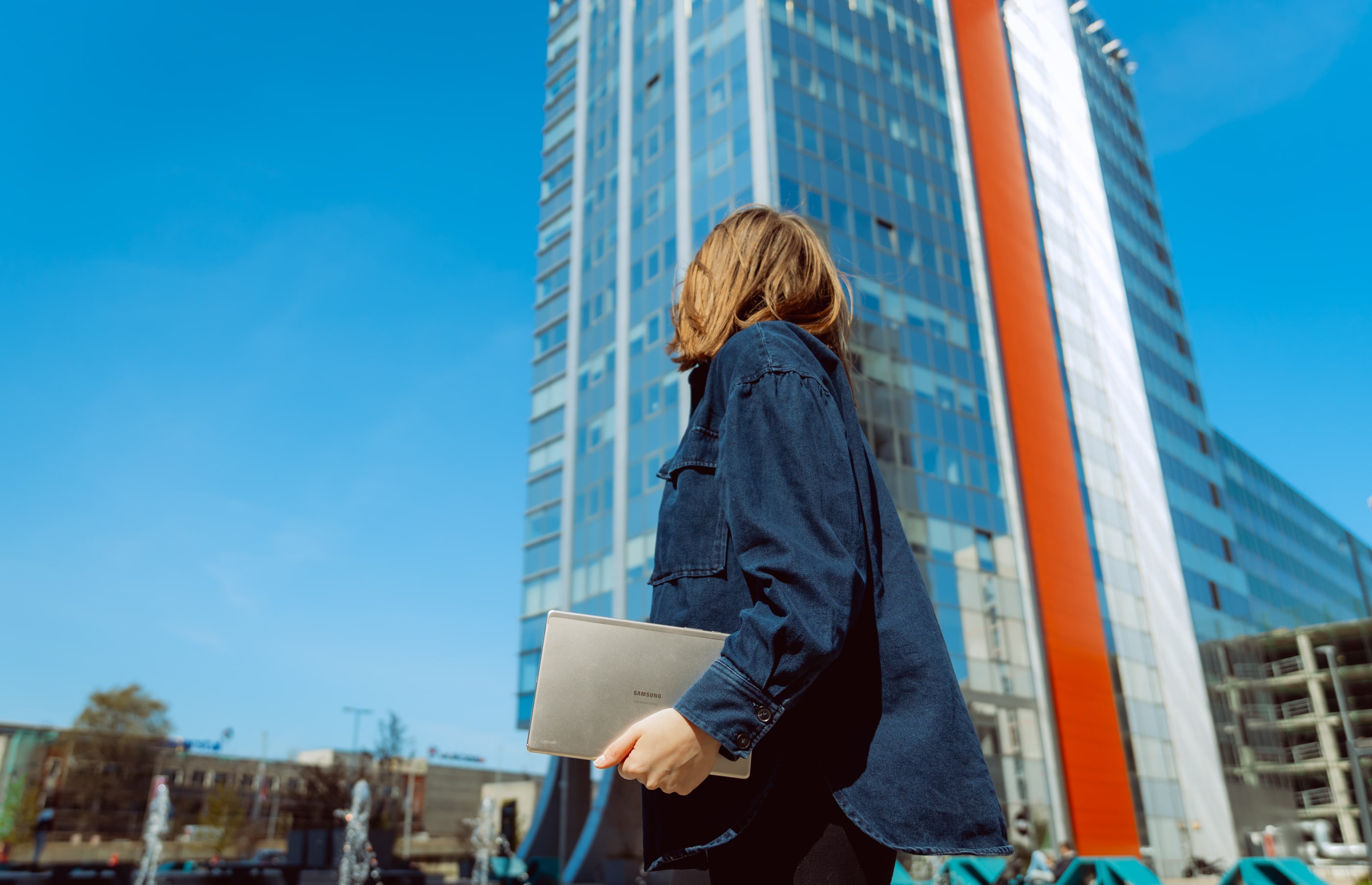 A larger display than in a smartphone and the functionality of a desktop, as well as the compact size for extreme mobility make tablets a great alternative to traditional laptops. Tablets can be used for work, studies and quality entertainment as watching movies, reading books or playing games is more convenient than on a phone. How to choose the right tablet?
Use
Films, image processing, studies, work, games, reading, creative activities, taking notes: whatever you plan to do with your tablet will let you know what features to look for when you think about buying one. Display size, resolution, and sound quality will be important to watch movies; if you plan to use it as a mobile notebook, battery life will be essential, as it allows you to work for long periods of time in-between charges; while the memory, speed, and compatibility with other devices will be decisive for work and studies. Irrespective of whether you select Samsung, Apple, or another brand you buy an assistant for a variety of situations, so this decision demands careful consideration.
Display size and resolution
Display size is one of the main criteria for selecting a tablet. Of course, bigger is better, in particular if you plan to use your tablet mainly for watching movies. However, larger tablets are also heavier and take up more space in your bag. So, you need to find the right balance between the display size (8 to 13 inches) and the ease of carrying around.
If you travel a lot, you can choose a smaller 7-8" tablet. A smaller display does not necessarily mean poorer performance. In the 8" category, it is worth considering the 5th generation iPad Mini: irrespective of the small size, it allows you to run even such demanding apps as Adobe Photoshop CC, experience augmented reality, and play immersive games with console-level graphics. Samsung Galaxy Tab A boasts a display that runs almost edge-to-edge, and its 16:10 size ratio is optimum for both horizontal and vertical viewing. If your hobbies take you to unsafe paths and unfriendly conditions, Samsung Galaxy Tab Active 3 will become your best companion. It is made for extreme environments and meets the military grade 810H standard, and can easily cope with humidity, shaking and rapid temperature fluctuations.
Display type
If the tablet will be mainly used to watch movies and videos or play games, it is important to remember about resolution that is measured in pixels: a device with better resolution will provide crisper videos, highlight photographic details, make texts and graphics more appealing, and ensure a great HD experience. You will also notice that various brands have various display formats with unique advantages. 4:3 or a square screen is more often found in Apple iPads and is more convenient for everyday use, while Samsung Galaxy Tablet 16:10/16:9 or widescreen format is better for watching movies. However, it does not mean that an iPad cannot be used to watch movies, or a Samsung to do other things.
Operating system
Like any computer or phone, tablets also have an operating system. For Apple, it is iPadOS that ideally works together with other Apple devices and software as most Apple tools usually do. If you already have a MacBook, an iPhone and another Apple device, an iPad is a logical choice.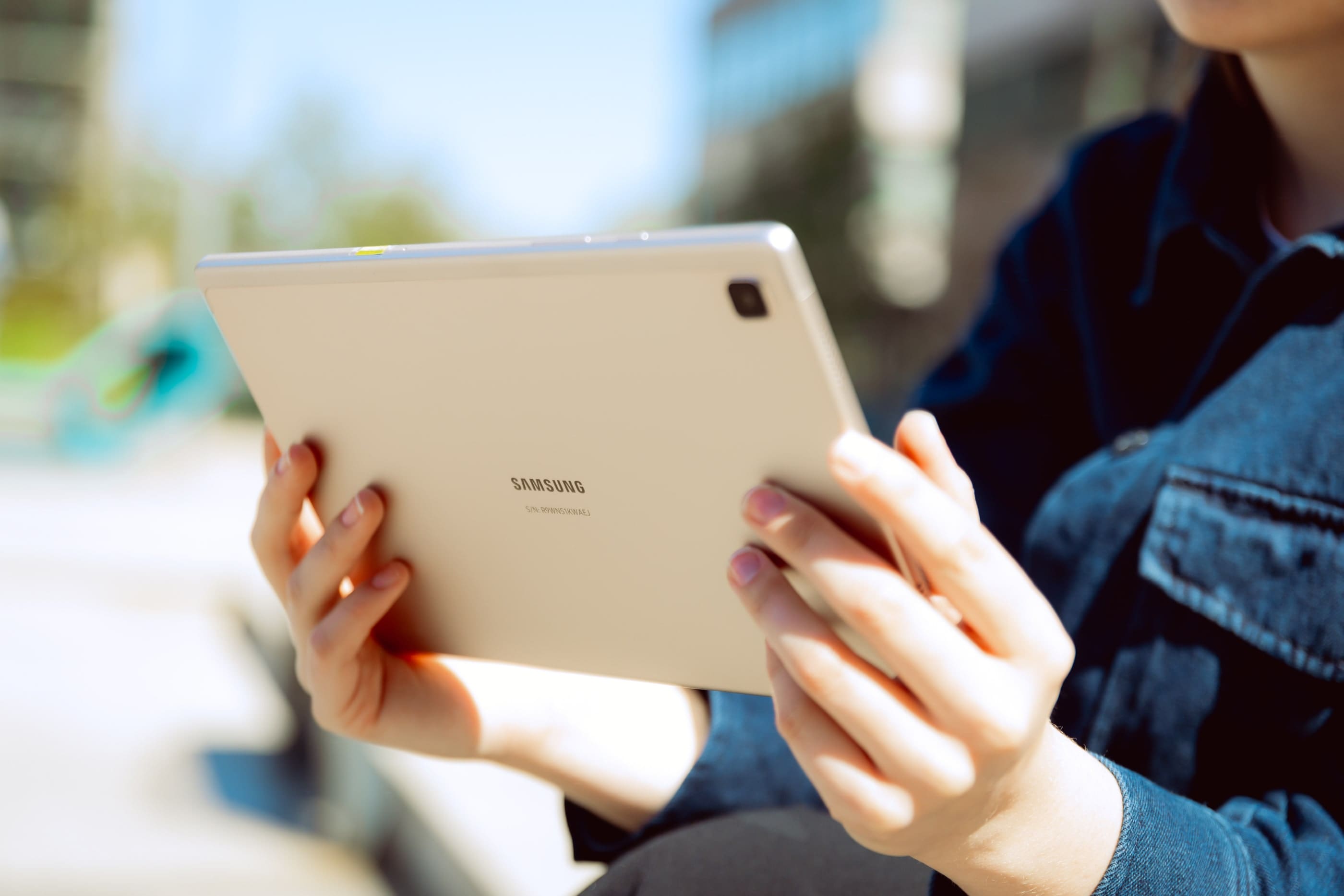 As to Android devices, there is an opinion that tablets can be considered the least successful solution if compared to computers and smartphones, though major improvements have been recently made and ever more tablet apps can be found in Google Play. In addition, Android tablets ideally cooperate with various brands and a wider range of devices. So, if you are not in the Apple ecosystem, tablets with Android or an Android-based operating system will be a better choice.
Processors, RAM, and memory
When you review technical specifications, you always see information about processor speed (CPU) that determines how quickly the device can process commands, as well as the RAM memory that determines how much data can be handled at the same time. Both features affect the general performance of the tablet, thought it is far from the only criterion that determines why one tablet is better than another. Various manufacturers use various processors, so it is hard to compare brands. However, the processor speed can help in making a choice among several products from the same pricing category or the product range of the same brand.
As to memory, more memory is always better. There is a difference between Apple iPad Pro 12.9" with 1TB memory, and the same model with 512GB memory. You will notice a difference not only in the speed of the device, but also in its price as the latter usually serves as an excellent indication of the performance of your new device.
Camera
When a new smartphone is acquired, the features and the ability of its camera to perform miracles by taking super-sharp photos both at night and from various distances and in various weather conditions is one of the main criteria for many buyers who are guided by these considerations when making their choice. For passionate photographers, the camera of the tablet may also become a decisive criterion. Moreover, the tablet allows to easily touch up the photos making it a perfect tool for professional and amateur photographers. This allows you to acquire a mobile digital gallery and an editing tool all in one that allows to process images while you are, for example, on the go. Samsung Galaxy Tab S7+ features a 13MP primary (rear) camera, while Samsung Galaxy Tab Active Pro even a 13MP primary and an 8MP secondary camera. Similar performance is also offered by Lenovo IdeaTab P11 Pro. And the latest Apple iPad models also feature at least a 12MP primary and a 7MP secondary camera.
Other important criteria
Compatibility. Before purchasing a tablet, it is worth thinking with what devices you would like to use it together. If the tablet will be used just to watch movies or entertain children in the car, it may not be that important, but accessories like a stylus or a keyboard may be useful for work and studies. As tablets are often used as an alternative to a laptop, most tablet producers offer at least a couple of accessories that are perfectly compatible with the selected device, for example, Stylus Samsung Tab S7/S7+ S Pen.
Charging time. Unless you plan to use your tablet just at home, the battery life is very important. Most fully charged tablets work for 8-10 hours, while the most powerful models for up to 15 hours. The length of the battery life depends on what the tablet is used for, as well as its wear and tear. If a tablet will be intensively used for a long time without access to the power supply, it is worth considering purchasing a portable battery pack.
Accessories. Like any smart device, tablets also need a case or a cover that help in protecting their body from impact and mechanical damage and serve as a stylish design element. A screen protector is optional as the screens of the latest generation tablets are made of a very durable material, such as sapphire glass that is also used in making watches.