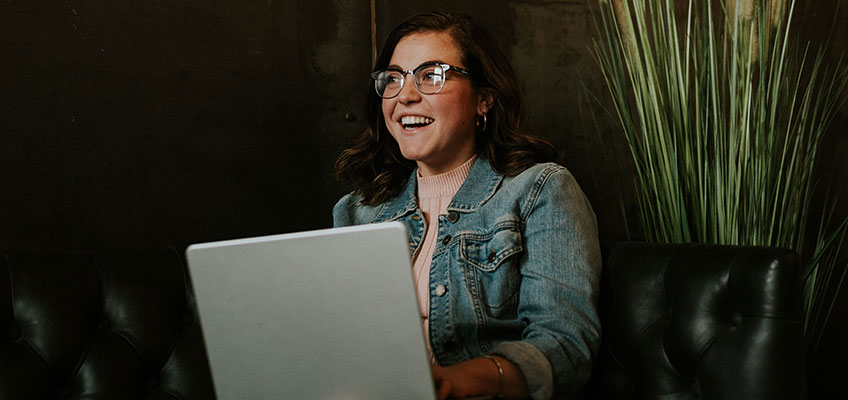 Nowadays, laptops are as widespread as mobile phones. They allow us to comfortably work from any place, study, and enjoy any type of content. We also tend to watch TV on our laptops more often than on home TVs. Dozens of manufacturers like Apple, Acer, Asus, Lenovo, HP, Huawei, DELL and others market numerous models of laptops, but it is still quite difficult to chose the model that is right for you and avoid unnecessary costs or inadequate functionality?
Purpose
First, you have to determine the most frequent use your laptop: will you just use it for writing study papers, documents or e-mails at home or in the office, or also for presentations and larger files, or maybe you will frequently use your laptop for gaming. Likewise, it may also be important to decide if the laptop will be regularly taken out of home, as in this case not only power, but also dimensions may become important.
For regular writing tasks you need a simpler device, and the processor, video and operational memory may not be that important. In this case, the price would serve as the decisive factor. But if you need a laptop for more complicated tasks or to play advanced games, a more powerful video card, a better processor and a larger operating memory will become more relevant. These laptops tend to have high resolution, but they also cost more.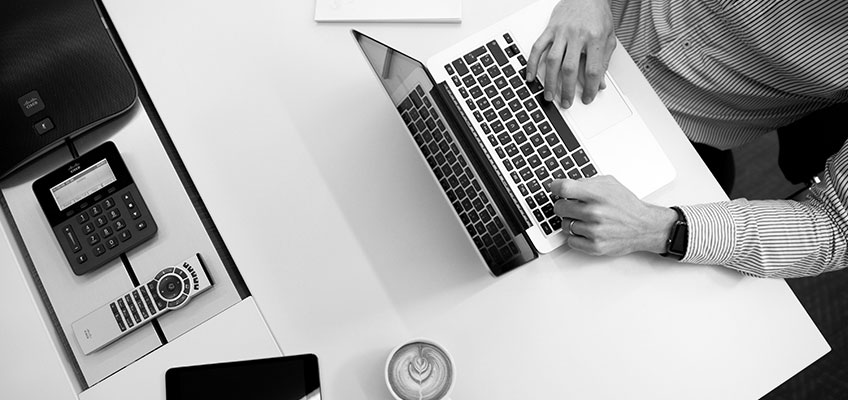 Manufacturer
It is worth comparing and evaluating products from various brands. You should understand what parameters you may require in your laptop to avoid overpaying as you may not use many of the offered features. Price should not become the main criterion, as it may happen that low-priced laptops may not offer what your require every day. Furthermore, if you have used Mac laptops before, you may choose to buy one yet again as you are used to them. But it may be worth exploring what other manufacturers offer to compare what is available! Please also consider potential resale price as Apple laptops may be re-sold for a higher price than laptops of other manufacturers with similar functionality.
Operating system
Nowadays, the most popular OS is Windows, followed by Mac OS and Linux, though Mac OS is supported only by Apple products.
Functionality of the Apple OS X can be fully enjoyed only in Apple laptops. It is intuitive, and synergetically supports other Apple devices.
The most popular operating system is Windows 10. When customers purchase a laptop or an operating system, they often look for Windows 10 OS. However, it has several quite different versions.
Windows 10 Home is the most popular version of this OS, as well as the most commonly found in laptops available in stores. The Home version offers everything that an average user may need. If you use your laptop, e.g. for studies, at the office, for entertainment, to watch movies, play games or any other everyday activities, Home will be a very good choice.
Windows 10 Pro is more suited for business. All additional functions are more or less developed for business needs. For example, it has a better data security system that does not allow free access to important business data and other confidential information. In addition, it also features special tools to connect to other devices and let one IT administrator manage all devices. Such functions are not required in laptops that are used just for private needs.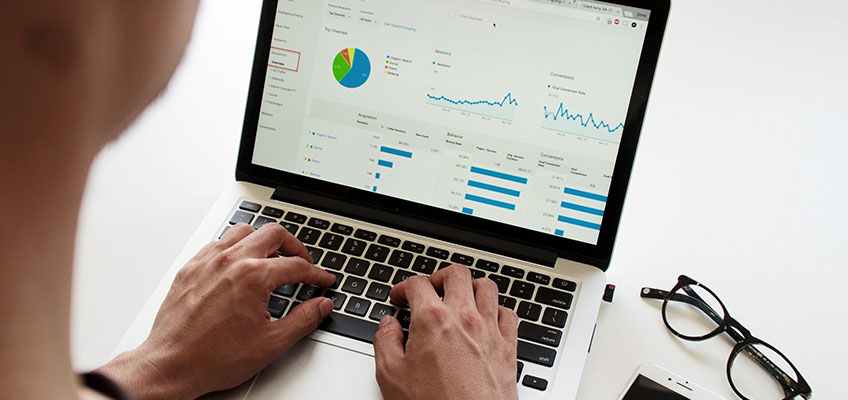 Display size and resolution
15.6" is a display size that is universal and well suited to daily use, as e.g. in Acer Aspire 5 A515-54G or HP Laptop 15s-fq1900ny. But please note that a laptop with a larger display will be heavier than devices with a smaller display. Please also decide if you will use the laptop alone or together with an additional monitor. If you need to take your laptop with you for business and other trips, you can choose a smaller size like 13" or 14" laptops such as Lenovo Yoga C630 or Apple MacBook Air 13" 128GB. If you have to work with graphic design, photos or videos on regular basis, you may need a larger display and a more powerful device that may not be as mobile, however, there are also some laptops that posses the required functionality, for example, Apple MacBook Pro 16" Retina/TB EC i9.
It is also important to pay attention to the type of screen coating, namely, whether it is reflective or matte. The reflective display will be like a mirror, while with a matte screen you will be able to clearly see the content even in direct sunlight.
Resolution or pixel count may become an important criterion in selecting your laptop, if you have to deal with graphic design, data analytics, video/photo processing, or if you prefer to have several programs running on the same display at once. It is recommended to choose at least the standard Full HD resolution of 1920 x 1080 pixels.
Processor
Processor is one of the most important factors that determine the performance of the laptop. Nearly all current laptops have integrated Intel and AMD processors. They include:
Pentium: can be used for simple operations (like browsing your e-mail, online content, running various programs).
Intel i3 / Ryzen 3: for universal laptops, can deal with most tasks.
Intel i5 / Ryzen 5: high performance processors, suited for powerful software and games.
Itel i7 / Ryzen 7: ­required for high resolution gaming and seamless running of video processing software.
Intel i9 / Ryzen 9: currently, the most powerful processor.
It is recommended to choose a more powerful processor if you need to deal with databases, AutoCAD and processing video and photo files, as well as gaming.
Hard disk
A hard disk serves as a storage of the laptop, and its capacity is measured in gigabytes (GB). All documents, software, photos, videos and music take up a certain amount of space on the hard disk of a laptop; however, 256GB could be more than enough for an average laptop user. Furthermore, you can replace a hard disk with such cloud services as OneDrive, iCloud, or Google Drive.
There are two types of hard drives: HDD and SSD. HDD is less expensive and slower, while the SSD is much faster. Quite often, laptops feature both types. In this case, the operating system and most important software are installed on the SSD, while the files are stored on the HDD drive.
Operating memory
RAM/memory is a special storage that is used to store temporary information. If the operating memory is not large enough, some software may be too slow or even stop running. 8GB is a good basic choice, but graphic designers and gamers may want to at least double this number.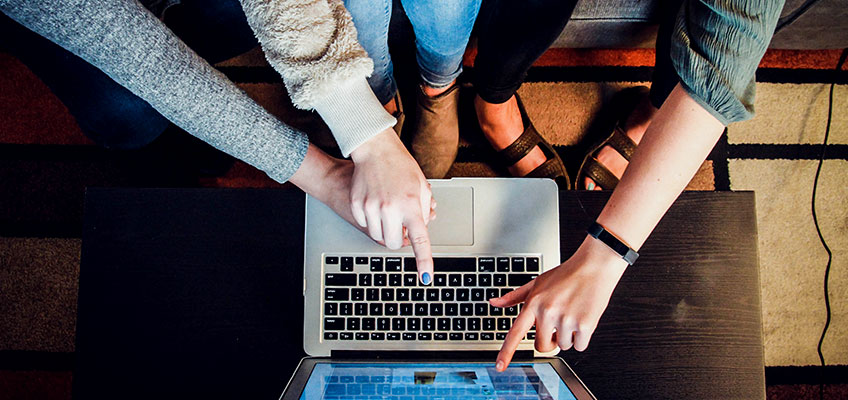 Video cards
Presence and power of the video card equals the ability of your laptop to deal not only with videos and images, but also games. Video cards come in two types always listed in specifications: integrated or discreet (an additional card, which means that the laptop will have two video cards). 95% of laptops have integrated video cards. If you do not need to work with graphic software and play the latest generation games, there is no need to pay extra for the discreet card. If you see AMD or nVidia in the specifications, these video cards are discrete, while Intel is an integrated card. The integrated graphic card may also accompany AMD processors.
Weight and battery
Weight becomes an important factor if you plan to carry your laptop around (to travel, on business trips, to meetings with customers). If you have to visit customers to present projects or ideas, and you mostly use Google drive, e-mail or Word documents for your studies or work, a lighter laptop will be more suited for your needs. However, please remember that a smaller screen size does not automatically mean that a laptop will be lighter; thus, please also find out what material was used to manufacture the body of the laptop. Laptops with the same screen size may have a different weight.
Furthermore, battery life is another important factor. Please study technical specifications to determine the battery capacity and operating time. Of course, the purpose of the laptop is also important, as, for example, if you play games or use graphic design software, the laptop will discharge faster. Please also note the time that the battery needs for charging and if the manufacturer offers the quick charge functionality in the respective laptop (there are laptops that need just 40 minutes for 80% charge).
Price
Of course, price is also an important factor that determines your choice. If you do not need to purchase a device in the nearest future, you may wait for the holiday season, sales or other special offers that allow you to buy a more expensive laptop for a lower price. If the laptop will be used at home to browse the news, write an essay, browse social networks, etc. it does not have to be a premium device. But if you know that you will use your laptop for data, photo or video processing it is a good idea to invest more.
The material used to manufacture the laptop also affects the price. For example, laptops with an aluminum body will be more expensive, but also more durable.
However, as stated before, the price is not the decisive factor in making your choice. Instead, focus on the functionality of the laptop and its intended use.
Connectivity
If you need a specific number of USB ports (e.g. USB type B, USB type C), a LAN port, memory card readers, an HDMI port or any other extras, please make sure that they are present in your laptop in the store or on manufacturer's homepage.