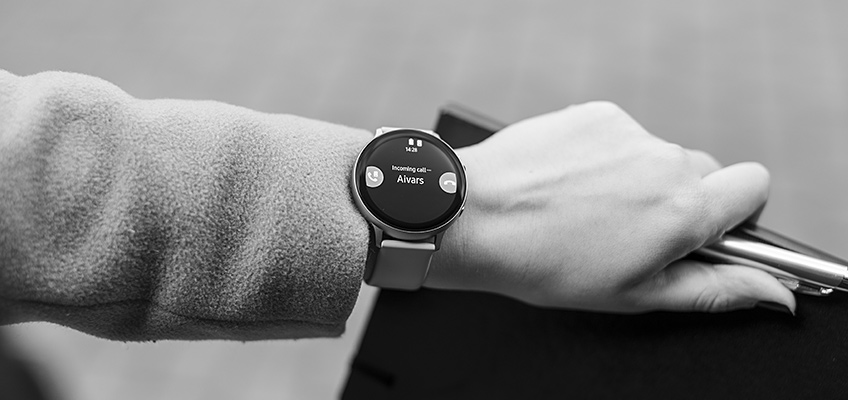 Smart watches have become quite widespread, nowadays they are a style statement, as well as a very convenient and functional accessory that can be used along your phone. So far, they have been quite popular with those on the go, as smart watches allow to receive calls, text messages and notifications during training sessions without taking one's phone out of the pocket or a bag. They also help to monitor your daily activities, for example, they have a pedometer and a heart rate monitor functionality, they serve as a navigator, as an alarm clock and even as a remote control device. However, nowadays they are ever more appreciated by those that have to free their hands for important tasks, but do not want to miss important calls or messages. Furthermore, the available technologies have become more progressive allowing to use your smart watch as a stand-alone device.
To find the right smart watch, it is important to define your goal: will it be mainly used as a sports watch or as a stylish accessory or a mini phone. Depending on the preferences, you can choose the right smart watch from the wide range of available devices.
OS and connectivity with smartphones
Smart watches are available with or without an OS. In smart watches with a fully functional OS, the dial and icons can be changed and moved around, and various apps can be download making such watches much more functional.
But also smart watches without an OS easily deal with whatever is expected from them: they allow to receive messages, review fitness activities, or set up alarms, though no apps can be downloaded.
These smart watches are unable to operate without a connection to a smartphone, thus, make sure that the chosen model is compatible with the OS of your current device. Samsung Gear smart watch models support both Android and iOS operating systems, though they function best with Samsung devices, while products of companies other than telecommunications companies like Fitbit operate equally well with both of the these popular OSs.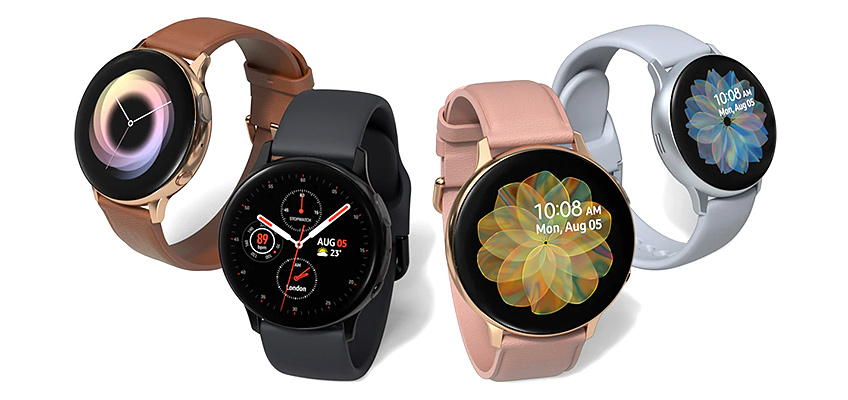 Type of smart watch
Fitness Bracelet helps you keep track of physical activity throughout the day, including steps, heart rate, the number of burned calories, and sleeping habits. The main function and goal of these bracelets include getting to know your body, monitor your load and improve your health by motivating you to move more. These bracelets can be also used during swimming, e.g. Fitbit Charge 3 and Samsung Galaxy Fit e SM-R375. They also feature a motion sensor that transfers data to a smartphone via Bluetooth.
Sports watch has the same features as the bracelet, but it offers more advanced monitoring of sporting activities, as well as a larger number of functions. Such smart watches are really useful if you are much more into sports and exert yourself for a better result, when each and every aspect is important. Such more advanced smart watches include Huawei Watch GT Sport, Garmin fēnix 5X Plus Sapphire and Samsung Galaxy Watch Active 2 44 mm LTE Stainless R825, the last supporting the Multi-SIM service allowing to use the smart watch even without a phone.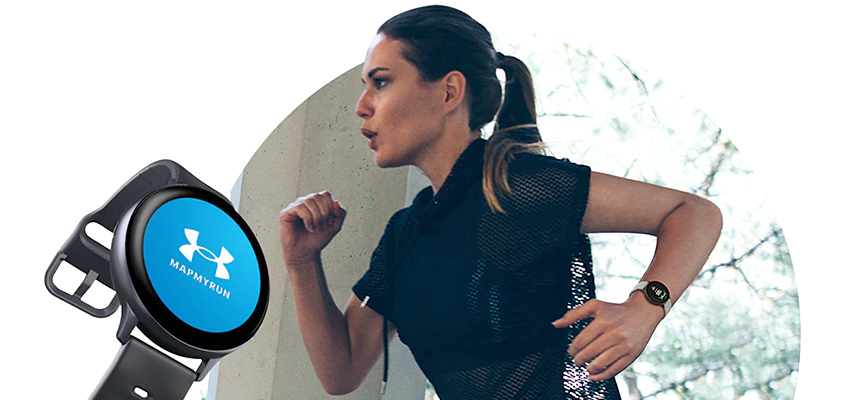 Most useful applications
The first thing that comes to mind is sporting activities, since this smart device allows to easily follow important messages during training sessions without checking your phone, as well as to monitor your reactions to physical loads – heart rate, distance and burnt calories. It also acts as your coach reminding about your goals, monitoring your sleeping habits, etc. However, smart watches are also becoming ever popular with other groups of users, as there are models that offer much more than monitoring physical activity. Furthermore, it is now possible to use the Multi-SIM service that allows to operate a smart watch even without a phone. For example, online streaming of music via a smart watch and a connection with wireless headphones allow to leave your phone at home. Smart watches also let you stay on top of important calls and messages, receive notifications and follow other important news when your hands are busy or the phone is too far away. They can serve as a navigation device as they feature the GPS. They can also be used during swimming as most smart watches are water-resistant. Moreover, smart watches can be used as a remote for controlling other devices, for example, to find a phone or pause cartoons on the kids' tablet. They also help when checking messages on your phone would be considered impolite, for example, during meetings, theater performances or movies. In short, each user will be able to find the best use for this convenient device.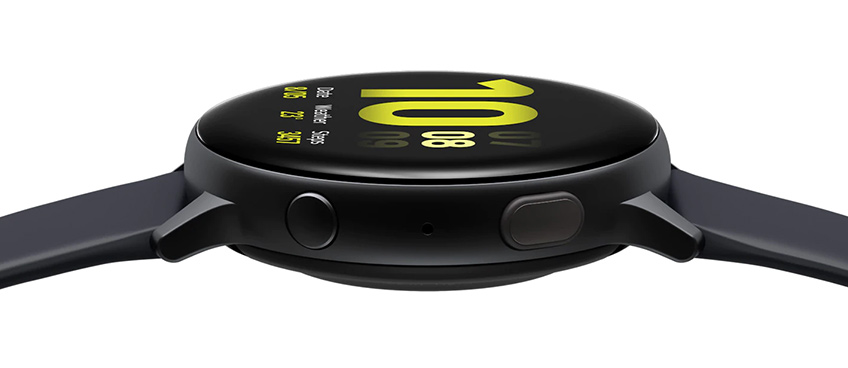 Design
The design of the smart watch depends on its type, so anyone can find what they like not only functionality, but also design wise. Classic smart watches are designed to look like traditional watches. They tend to have a metal or leather strap and a display with a traditional dial. Such smart watches also serve as a stylish accessory and complement the user's style. Garmin Vivoactive 4S, Fossil Gen5 Carlyle and Samsung Galaxy Watch are watches that fit into this category.
Sports watches stand out as to their very particular design and functions, though their design may also be lighter and slimmer. These watches mostly have a rubber strap, as well as better protection against humidity, impact and dust that are a part and parcel of exercising in or outdoors. Quite often, they are larger and more rugged. In this regard, active athletes will appreciate Samsung Galaxy Watch Active, Garmin fēnix 5 Plus Sapphire Black or Garmin fēnix 6 Sapphire Titanium.
On the other hand, unlike smart watches, fitness bracelets tend to be considerably smaller and lighter, however, their functionality is also much more limited.
Multi-SIM
Until recently, smart watches had to be used in combination with a smartphone, but if you choose some very special models of smart watches you can safely leave your phone at home, as these tiny devices are now able to function alone.
With the Multi-SIM service, it is possible to link your phone number to your smartphone: it means that both devices support the same number.
A smart watch does not need a separate voice tariff plan or an Internet service, and it is fully operational even without Bluetooth. The Multi-SIM service is available in Samsung Galaxy Watch and Samsung Galaxy Watch Active watches.
Battery life
One of the greatest advantages of smart watches is their impressive battery life. Unlike smartphones, smart watches do not require daily charging; depending on how actively you use various functions and apps, they can last for as long as several days.